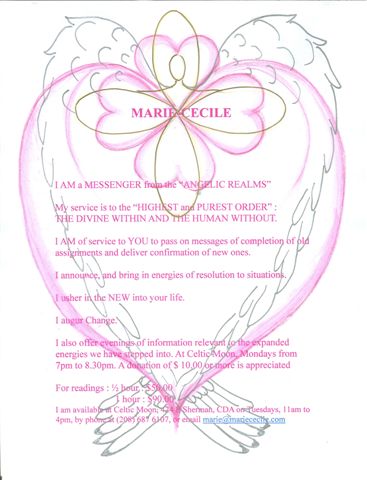 I am also available for evenings of shared information at Celtic Moon, Mondays 7PM to 8:30PM.
Messages will be passed on, personal questions will be answered and information pertaining to recent planetary shifts will be shared in-as-much they affect your life.
For the evenings of information, a donation of $10.00 or more is appreciated.
For personal readings, I will be charging $50.00 for 1/2 hour and $90.00 for an hour.